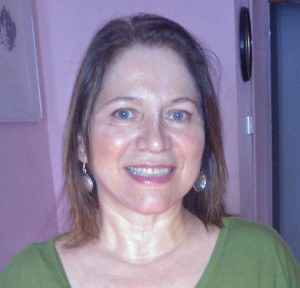 ¡Hola! ¡Buenas tardes/Buenos días!
My name is Maria Eugenia, I come from Venezuela. I have been living in Genoa for almost twenty years. When I got here, I already spoke Italian and knew Italy. As a child, I had already been here on holiday with my family and as an adult, I had been here to study and work and to visit the country. Now that I am far more adult, I like to give my vision, to tell people coming here what can help them getting closer to Genoa and to Italy, to Italians and Genoese people, but also observing and appreciating them.
I had to invent a different job than my previous ones, using my knowledge and expertise to meet the needs of the area and complementing them with what the area has offered me, including training and job opportunities. In Venezuela I was a journalist, a filmmaker, an anthropologist, a teacher, while in Italy I have done all this on and off, let us say occasionally. I have come here for family reasons (the love for my son and for my Genoese husband) and I have managed to develop some ties with the area  alsothrough my job , the 4 associations I am member of, and relationships as a whole.
In my work, I always try to raise interest in the area and its inhabitants. For instance, as an intercultural companion, I try to involve those who come to live here, so that they can be less stranger and distant, and can start being part of the town, school, health system, existing services, in consideration of their rights and duties. I always try to offer those elements allowing to understand these people and, perhaps, love them. To reduce distances, however, those who welcome migrants (in school, services, houses and the town as a whole) need to have the right tools to welcome them and true hospitality and welcoming involves knowledge or, at least, interest. As a whole, mediation requires taking into account all parties involved and as such, it needs to raise mutual interest.
The area or areas, with the relevant differences, play a major role when I teach languages (Spanish and French, because I have lived in French-speaking countries at different ages). What better way to raise interest in the speakers of those languages who are now part of the town?