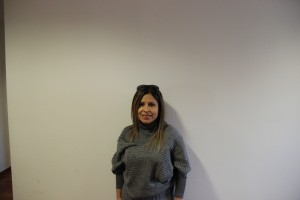 My name is Emma and I was born in Santa Cruz (Bolivia), a place very close to Brazil. My family moved for health reasons, today almost all of them are in Cochabamba. I have a sister and a brother in the United States and another sister in Spain.
I arrived in Italy in 2007. I decided to come here because the paperwork and journey were less complicated. Moreover, I thought that learning a new language would be a plus. The only thing I miss is my family. Everything else you can find in Italy.
In Italy I was able to build up a circle of friends that I care about very much. The most important thing was to succeed in finding the same work that I used to do before coming to Italy. This was definitely a big jump in my quality of life.
Having my family in my home country, I would return there, even if I think that the second generation may feel more Italian.