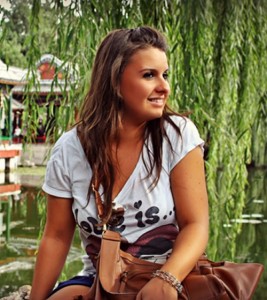 My name is Valentina and I am Italian. I live in Milan and speak four languages: Italian, English, Chinese and German. Thanks to this passion I have travelled a lot and have been able to study languages in their own places. When I travel, I am able to form a real connection with different peoples, get to know their cultures and learn their languages.
I am mainly drawn to countries of an oriental culture. I have been to China twice – for both travel and study – to Thailand, Malaysia, Singapore, Vietnam and Laos.
I chose to become an intercultural companion because I love being in contact with people and talking about the traditions and customs of different countries.