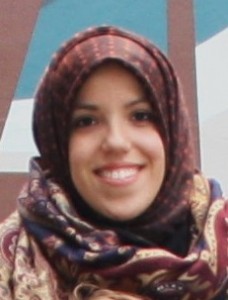 My name is Sara and I was born in Turin in the 90s. I have Tunisian origins: my parents were born in Tunisia and have come to Italy to look for a better job. When I was 18 I became an Italian citizen: I was the first in my family to do so and my father followed, giving the relevant right to my brothers. Now, 25 years later, also my mum has become an Italian citizen.
I study Social Service at Turin University and I am part of the G.M.I. (Giovani musulmani d'Italia – Young Muslims of Italy) Association. Besides sharing our Muslim faith, we all feel 100% Italian. We are very proactive and we organize reading groups, theatre activities, camping sites, but we especially want to be proactive citizens by contributing to create bridges for different cultures and religions.
I often help my father, who has a fruits and vegetables stand at the market of Porta Palazzo, which is also the place where I live. In my life the market is very important, because it allows me to learn a job and discover the numerous multicultural nuances of this town.