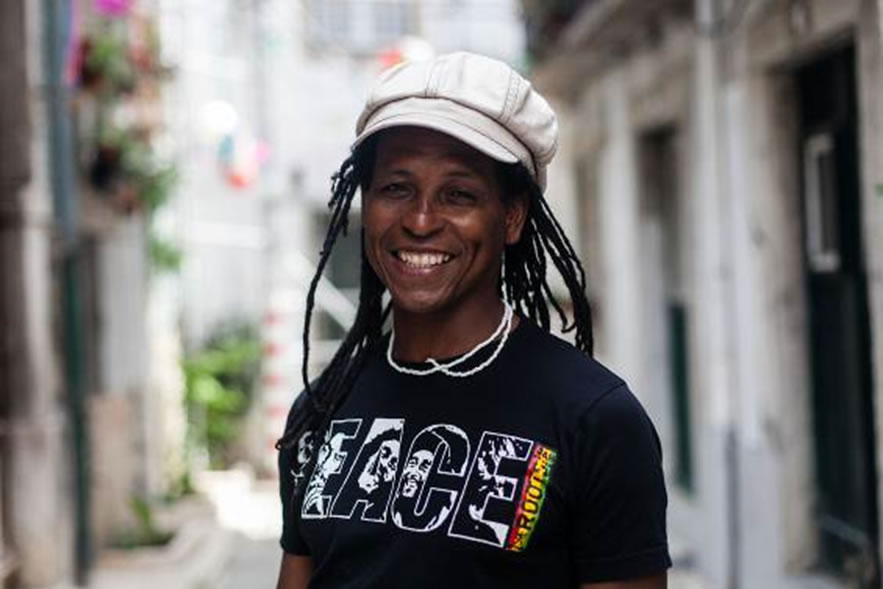 Ronaldo lives in Portugal since 2009 and came here for love!
Married to a portuguese lady that he met while still in Brazil, he now calls Lisbon a home.
In Mouraria he's well known – a walk by his side and one is always getting interrupted: "Hey Ronaldo!". Now teaching Capoeira, Ronaldo was a certified tour guide in Itacará.
As a migrant guide he enhances Mouraria's cultural diversity, the food and the music that one can listen to on every street.