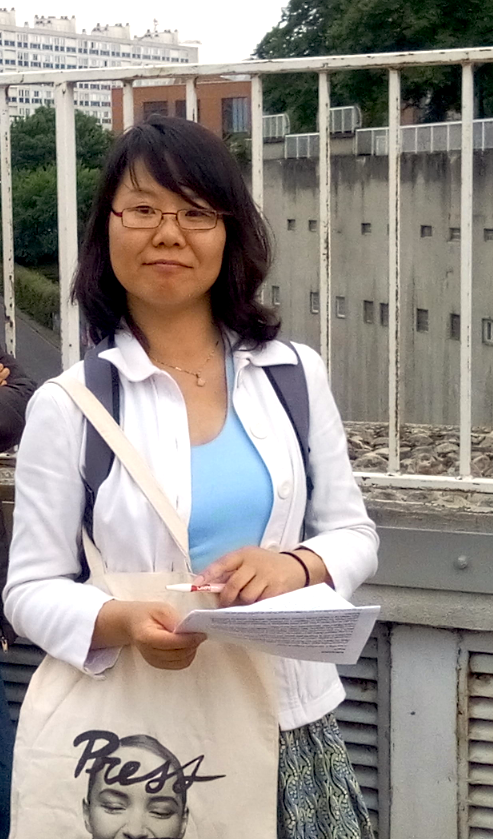 My name is Ping, I am Chinese, from Beijing, and I have lived in France for 13 years. When I was in Beijing, I used to work as an interior designer. I have studied town planning in France.
Masséna-Olympiades neighborhood, in the 13th arrondissement, has mainly been the place where I could find Chinese products, including food or telephone cards to call my parents. For a long time I could not understand why I did not feel a Chinese in "Paris Chinese neighborhood"! Here people speak languages I cannot understand (Cantonese, Teochew, Hakka… whereas I speak Mandarin) and their personality, haircut, clothing, cuisine are completely different from what I have experienced in Beijing, in Northern China. At the beginning everything has actually been really unexpected…
Thanks to the Migrantour project, I have started discovering the charm of this neighborhood. In my opinion, it is even more interesting to discover that people live a 100% Asian life here (Chinese, Vietnamese, Cambodian) and at the same time, they live a 100% French life: a traditional life and a modern life. Obviously, our tour to "China Town" cannot be representative of all China, but this route allows us meeting and talking to the inhabitants of this neighborhood and understanding and sharing another life, which deserves our utmost respect.