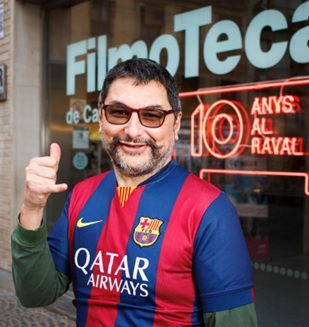 A Porteño who combines mate with bread topped with tomato and dulce de leche.
An immigrant since 1995, when we "sans papiers" were still illegally selling contraband tobacco in the Barcelona metro stations.
Postgraduate in Social and Solidarity Economy and Master in Documentary Film, I am a founding member of the communication cooperative Creación de Responsabilidad Social Audiovisual.
I joined Migrantour because it allows us migrants to contribute our point of view and personal experience to the story of this wonderful city. Of the route through the Raval, my favourite stop is the Top Manta shop, because I find it the perfect synthesis that expresses all the effort, suffering and resilience of a migratory process.