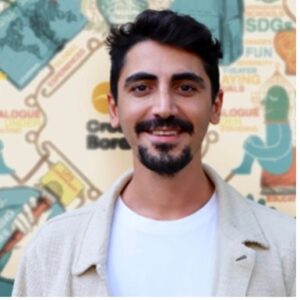 I'm Furkan Akay, originally from Turkey, and I've called Denmark home for the past year and a half. I embrace my role as an intercultural companion, connecting with diverse backgrounds. I joined the project to share my unique journey and learn from others, fostering intercultural understanding.
The most intriguing part of being an intercultural companion is witnessing the transformation of a city through the eyes of migrants. I find the Arabic School and Folkets Park particularly fascinating on the Migrantour itinerary. The Arabic School's history showcases cultural preservation, while Folkets Park embodies unity and cultural exchange.
During our walks, I address topics like cultural diversity, migrant experiences, and the power of cultural exchange. It's a wonderful experience to engage in these conversations and promote unity and inclusion.