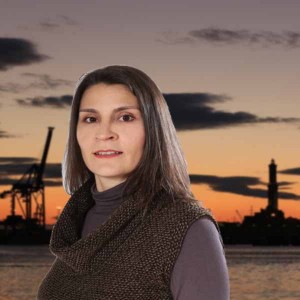 My name is Drita and I come from Albania. I got my degree in Albania and I am a Teacher of Albanian Language and Literature. I got to Genoa in 2005, after studying Italian (I did not speak a word of it before!) and I started working as an intercultural mediator in schools and hospitals.
I have been immediately charmed by this beautiful town and I was particularly impressed by the magnificent and unique historic district of Genoa, where you can discover the world without travelling. Indeed, in every corner of the historic district, you can find traces of different cultures coming from far-away places. Migrantourhas given me the opportunity to let people know the pieces of cultures we share and to better know each other.
As an intercultural companion, I collaborate proposing an intercultural tour of Genoa promoting sustainable and responsible tourism.