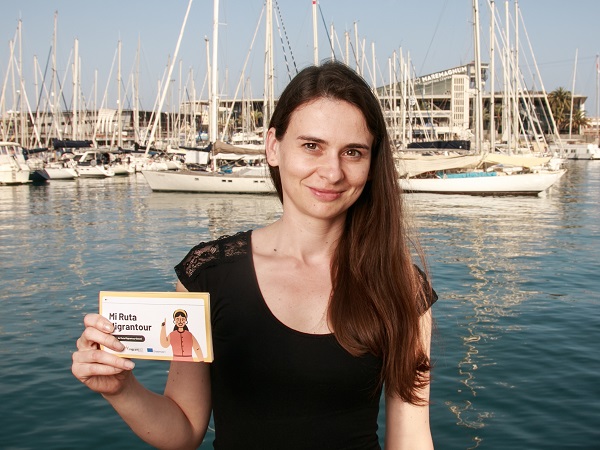 My name is Bogi and I am from Poland, from Gdansk – a city on the Baltic Sea coast.
I came to Spain for the first time with some friends to spend the summer and learn Spanish,
We really wanted to get to know another culture and life in another country. The months we spent here we lived many adventures, we met people from all over the world and we fell in love with Barcelona. I remember being very impressed by the beauty and international character of this city. I love travelling and discovering new things, in Barcelona every day felt like I was on a trip.
Meeting people from far away corners of the world and being able to listen to their stories was very special for me.I ended up returning to this city several more times, I met people who became very important to me and 8 years ago I decided to move here permanently.
From the first moment I met Migrantour, I loved its mission to fight against the prejudices related to migration. As intercultural companions we have the opportunity to show this city to both visitors and citizens from a different perspective. It is a space to share, start conversations and create new connections, and I love being part of it.