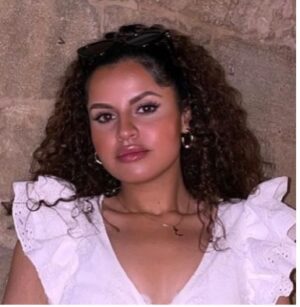 I'm Abir Ouni from Tunisia, and I've been living in Denmark for 12 years. As an intercultural companion, I'm dedicated to bridging cultural gaps.
I joined this project to share my journey and learn from others. The most intriguing aspect of my role is connecting with people.
The places I find most captivating on the Migrantour itinerary are the Arabic School and Blågårdsgade. At the Arabic School, I appreciate the preservation of culture and language. Blågårdsgade represents a vibrant community where migrants have revitalized the neighborhood.
During our walks, I address themes like cultural preservation, integration, and the power of multiculturalism. It's a rewarding experience to explore these topics with fellow travelers and create a space for dialogue and understanding.